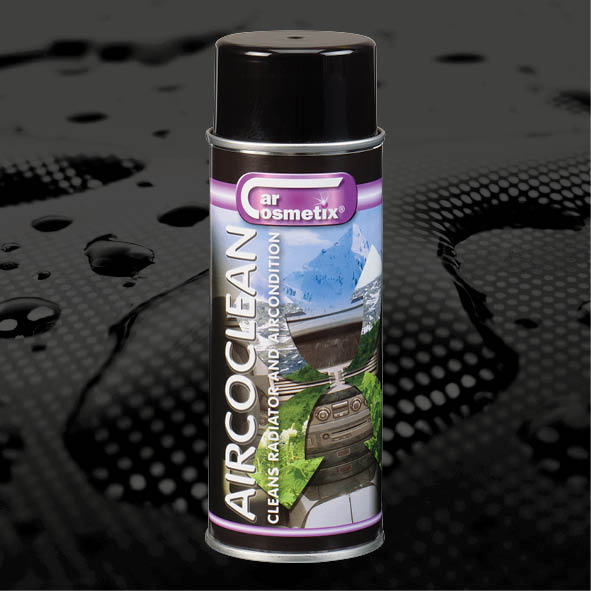 NL Kwalitatief hoogwaardig schuim voor het
reinigen van de airconditioning in voertuigen.
FR Mousse nettoyante haut de gamme, pour le nettoyage des systèmes de climatisation dans les véhicules.
EN high-quality effective foam to clean the
airconditioning in motor vehicles.
400ml
NL Is een ontvetter voor alle mekaniek.
FR Est un produit pour dégraisser tous les
méchanismes.
EN Is a degreasing agent for all mechanisms.
500ml
NL Kwalitatief hoogwaardige spray met een hoog keramiek gehalte voor het smeren en beschermen van verbindingen die blootstaan aan zéér hoge temperaturen.
FR Spray de l'huile qualité à forte teneur en graisse céramique idéal pour la lubrification et la protection des raccords exposés à de très hautes températures.
EN High quality effective spray with high ceramic content to lubricate and protect mechanical parts of metal which are exposed to very high temperatures. 400ml
NL Montagepasta geschikt voor thermisch zwaar belaste onderdelen van -30°C tot +1200°C.
FR Pâte de montage convenant aux
pièces fort chargées thermiquement
allant de -30°C à +1200°C.
EN Mounting paste suited for thermically
loaded parts ranging from -30°C up
to 1200°C.
400ml
NL Heeft een snelle werking, een groot
indringingsvermogen en geeft een
tijdelijke smering.
FR A une action rapide, une bonne
pénétration et donne une lubrification
temporaire.
EN Penetrates easily and has immediate
effect and has a temporary lubrication.
400ml
 
NL Een olie op basis van molybdeendisulfide.
Smeert, beschermt, bestrijdt korossie, verdrijft vocht en reinigt.
FR Une huile à base de disulfure de molybdène. Lubrifie, protège, combat la cor
rosion, préserve de l'humidité et nettoie.
EN An oil-based on molybdenum-disulphide.
Greases, protects, avoids corrosion,
removes humidity and cleans.
400ml
NL Wehtef oil Is een hoogwaardig smeermiddel,kruipolie en roestwerend middel op basis van polytetrafluorethyleen. (PTFE)
FR Est un lubrifiant de qualité supérieur,
une huile de décalage et une anti-rouille
à base de polytetra-fluorethylène. (PTFE)
EN Wehtef oil Is a high-quality lubricant, penetrating and rust-preventing with a base of (PTFE)
 
400ml
NL Is een transparent snel penetrerend
smeermiddel van -30°C tot +170°C.
FR Une graisse transparente et
rapidement pénétrante de -30°C
à +170°C.
EN Is a transparent and quickly penetrating
lubricant from -30°C up to 170°C.
400ml
NL Wit spuitvet voor het smeren van
mechanische onderdelen.
FR Une graisse blanche à vaporiser
destinée à la lubrification des elements
mécaniques.
EN White spray grease to lubricate
mechanical parts.
400ml
NL Voor het smeren en beschermen van
onderdelen in kunststof en rubber.
FR Aérosol à base de silicone destiné à
la lubrification et la protection des
composants en plastique ou en
caoutchouc.
EN Silicone spray to lubricate and protect
plastic or rubber parts.
400ml